Club Nova is a nonprofit community center for people with serious mental illness providing employment, education, social opportunities, and more. Welcome to the Club.
Since 1987, Club Nova has extended a warm welcome to adults living with schizophrenia, bipolar disorder, and major depression in the Chapel Hill/Carrboro area. We replace hopelessness with hope and isolation with belonging.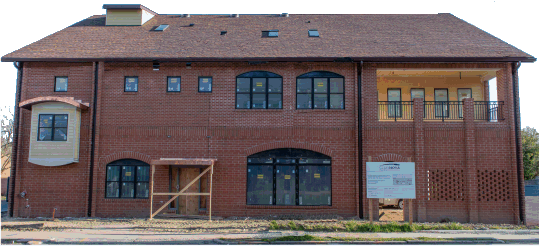 We are building our new Clubhouse!
Our amazing 9,125 square foot building is almost complete.
And, see why we need your help now!
1 in 25 is living with a serious mental illness. Club Nova is a positive resource for these individuals and continues to make a dramatic impact in the community!
12
For the cost of a 4-day hospital stay, Club Nova provides one year of
Individualized Support
Employment Opportunities
Education Opportunities
Social Opportunities
We need Your Help
Club Nova has been able to continue its mission for over 30 years, largely through the generosity of committed friends just like you who believe in our members and our mission.