To have membership in an organization means to belong, to fit in, and to have a place where you are always welcome.
Here at Club Nova, a person who has struggled with mental illness is seen as a valued participant, a colleague, and someone who has something to contribute. Our members know they always have somewhere to turn for help.
We Share a Philosophy of Membership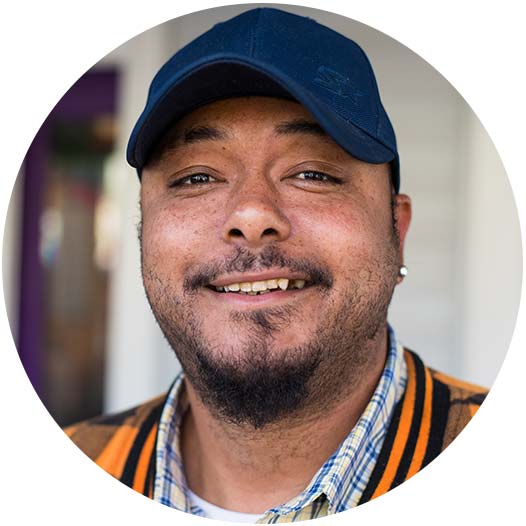 Everyone needs to feel connected to a community, thus the notion of membership is important.
Everyone needs to know that they are expected someplace on a daily basis.
Everyone needs to feel needed; that their presence is important to others.
Everyone needs to believe there is at least one place on the planet where they are truly wanted.
Club Nova Can Help Members:
Build confidence
Cultivate meaningful and supportive relationships to reduce isolation
Experience a sense of purpose from being productive
Develop work skills
Complete educational goals
Return to productive employment in the community
Obtain affordable housing
Other Important Benefits:
Transportation to and from the Clubhouse
13 affordable, healthy meals per week
Twice a week organized social activities
A place to go on all holidays
Individualized support to members navigating healthcare, housing and legal issues
Membership Requirements:
Must have a major mental illness such as schizophrenia, bipolar disorder, schizoaffective disorder, or major depression.
Cannot have a principal and/or primary diagnosis of a developmental disability, dementia, a substance abuse disorder, or a personality disorder.
Must be at least 18 years of age and want to attend Club Nova, as membership is voluntary.
Must not pose a current risk to the Clubhouse Community.

Should live in Chapel Hill NC, Carrboro NC, and the surrounding communities in North Carolina.
If you meet the criteria and are interested in becoming a member:
Contact Precious Churchill of the Membership Unit by phone (919 968-6682) or email (pchurchill@clubnova.org) to schedule an informal tour.
Get a referral packet completed by a medical professional/social worker.
Fax completed packet to: (919) 551-7423 (Attn: Membership)
After the referral form is reviewed, you will be contacted by phone by the Membership Unit to arrange a formal orientation.
Precious Churchill of the Membership Unit can answer any questions you may have regarding membership criteria, our services or the referral process. You can reach her or the Membership Unit at (919) 968-6682 or email her at pchurchill@clubnova.org.