COVID-19 Response Donation
Physical distancing strikes at the heart of Club Nova's Model.  We know that social connection is vital for recovery for people living with mental illness, and for 32+ years we have fostered this through our physical space.  But today we're adapting our Model because physical distancing must not result in social distancing and isolation!
We are transitioning our life-sustaining services to be digital and home-based in order to best serve our members, meet their basic needs, and prevent social isolation and loneliness.  But we need your help to make it happen.
By donating today, you'll provide life-sustaining services and access for our members.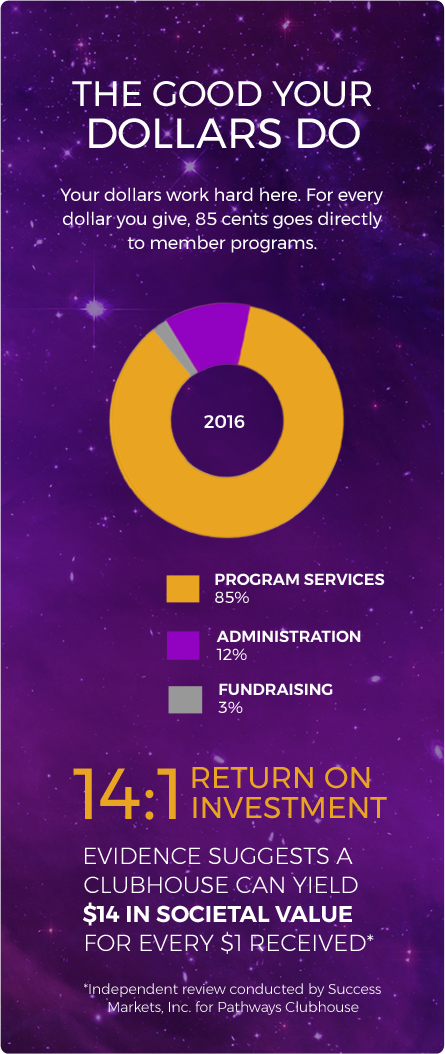 Naming Opportunities
If you are interested in a Naming Opportunity for the new building please contact Heather Talton at htalton@clubnova.org or call 919-968-6682.
Amazon Smile
When you shop at smile.amazon.com, you'll find the exact same low prices, vast selection and convenient shopping experience as Amazon.com, with the added bonus that Amazon will donate a portion of the purchase price to Club Nova.
Legacy Giving
Planned gifts to Club Nova can be made with cash, or with assets such as stocks, real estate, and art.
Matching Gift
Many companies offer matching gift programs to encourage employees to contribute to charitable organizations like Club Nova. Most of these programs match contributions dollar for dollar, and some will even double or triple the amount of your gift.
To learn more about giving to Club Nova, please contact our Capital Campaign Associate, Heather Talton, at htalton@clubnova.org or call 919-968-6682.