Make a Donation
First of all, thank you for your generosity!  As a 501(c)3 nonprofit, we simply couldn't run our programs or build our new Clubhouse without your donations.  The last few years have been especially challenging, with COVID, inflation, relocations, and more.  Costs have gone up.
As a long-time supporter and advocate, NAMI Orange agrees that your donations are absolutely vital to continuing our good work.
To contribute to making our programs work, complete the form below.  Or, you can contribute to our Building Campaign.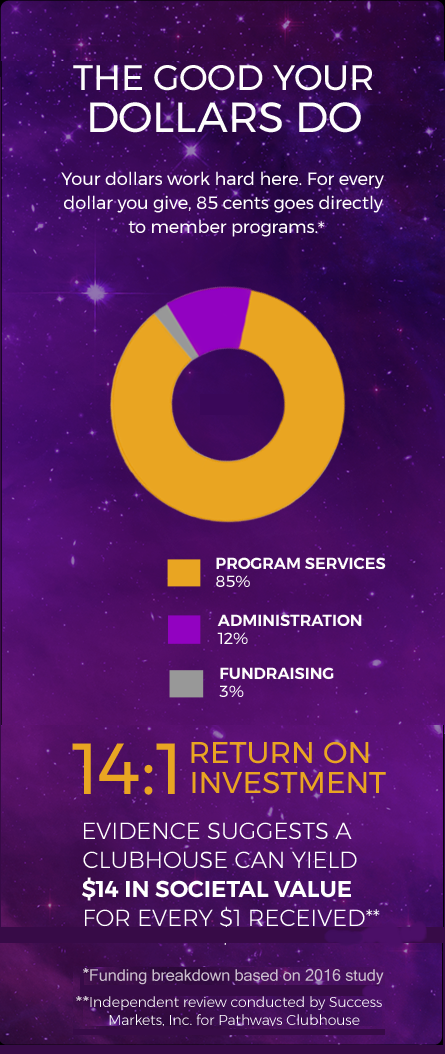 Amazon Smile
Amazon has cancelled the entire Smile Program.  Thank-you to all who used Smile to contribute to Club Nova in the past.
Legacy Giving
Planned gifts to Club Nova can be made with cash, or with assets such as stocks, real estate, and art.
Matching Gift
Many companies offer matching gift programs to encourage employees to contribute to charitable organizations like Club Nova. Most of these programs match contributions dollar for dollar, and some will even double or triple the amount of your gift.
To learn more about giving to Club Nova, please contact Chris Shore at cshore@clubnova.org or call 919-968-6682.