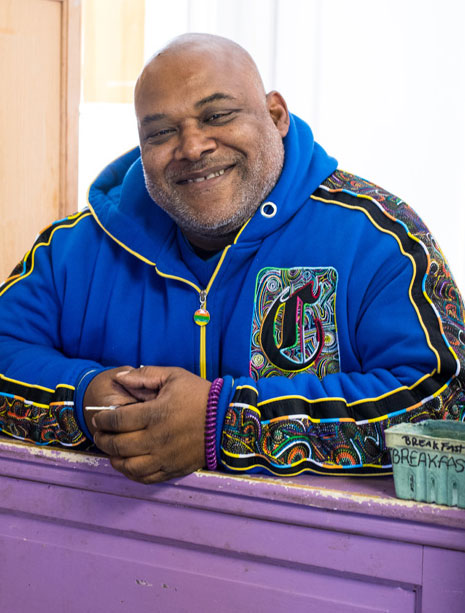 Founded in 1987, Club Nova is a 501(c)3 nonprofit in the Chapel Hill – Carrboro area. We:
Serve people who have a serious mental illness, such as schizophrenia, bipolar disorder, and major depression
Are a local community center / Clubhouse, not a clinical treatment program
Provide programs that are high quality, comprehensive & evidence-based
Consider Clubhouse participants as members, not patients or clients
Are not residential; however, we assist and support members in locating and maintaining housing of their choice in the community
Support a member in all areas of their care, including psychiatric, medical, social, and financial
Our Clubhouse is structured around two main ideas: Work and Relationships
Members are given the opportunity to work in a variety of settings promoting confidence and financial independence. An individual can:
Volunteer with the operations of the Clubhouse
Work side by side with staff and other members.
Work on real projects (there is no simulated work in a Clubhouse) — all are essential to keeping the Clubhouse running.
Get a job through our Transitional and Supported Employment Programs
Work completely independently
Relationships are at the heart of what we do.
We are a close-knit community, dedicated to one another's success. We:

Make decisions by consensus, whether it be meal planning or staff hiring decisions

Place weekly outreach calls to make sure everyone is safe and doing okay

Notice early signs of crisis, and are able to intervene

Develop friendships during work and social activities
Our programs include:
Club Nova is a place where members are treated as individuals, with respect and dignity, and where relationships grow to support one another so people thrive.