Thanks to our generous donors, our beautiful two-story building is almost complete! But because construction costs increased during the pandemic, we now need funding for a specialized kitchen, IT equipment plus furnishings.
Please donate so our members with serious mental illness will always have a space where they are truly welcomed and always belong.
What our new Clubhouse will house…
The construction started for our new, fully accessible, multi-cultural, state-of-the-art Clubhouse in 2021. Some of the features will include:
A 9,125 square foot space over two floors
A greenhouse and garden
An environmentally friendly building that reflects the unique character of Club Nova and Carrboro
A stargazer terrace
A 70-person dining room
Ample functional space for study and employment preparation
A full commercial kitchen
GETTING CLOSER… (OCTOBER, 2022)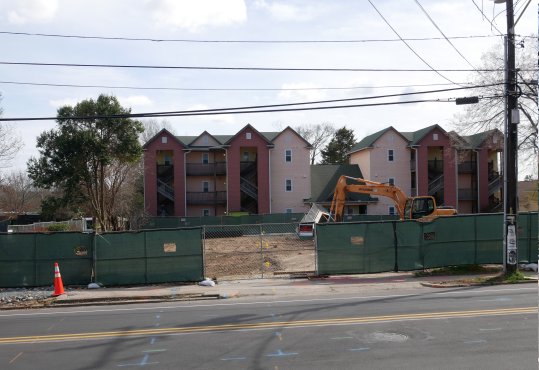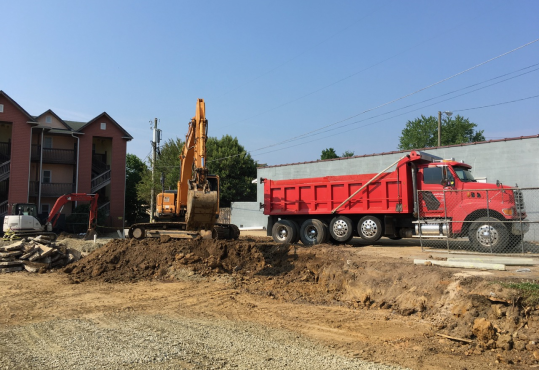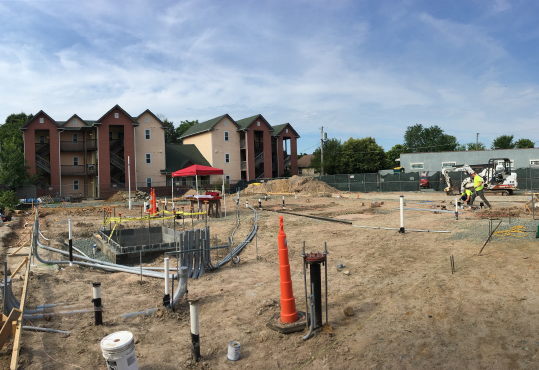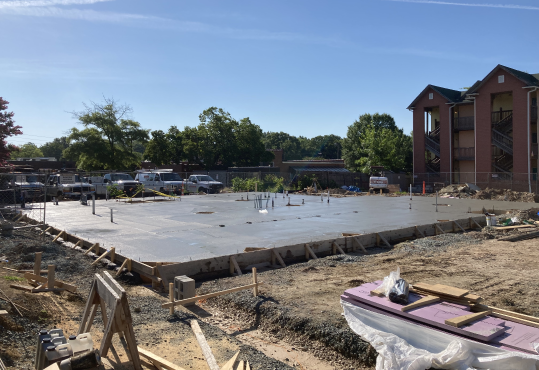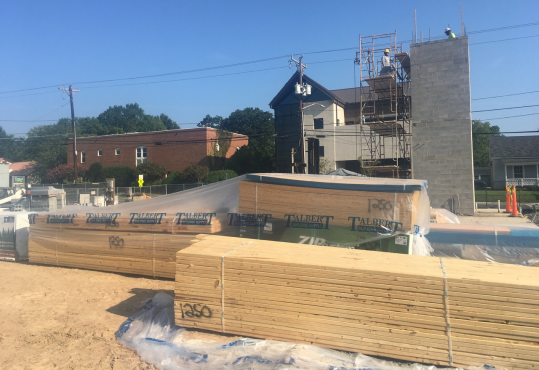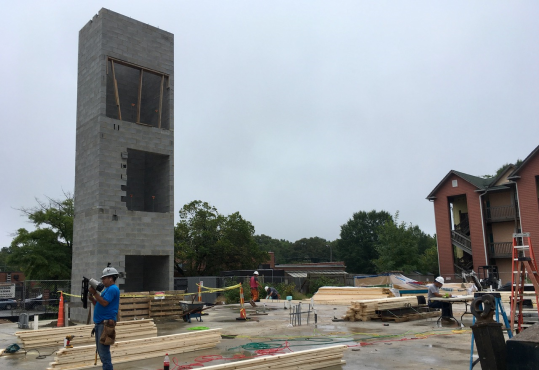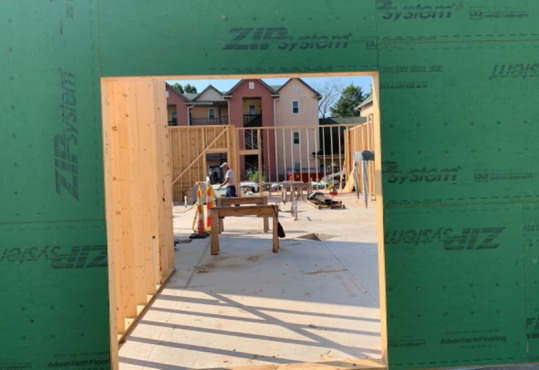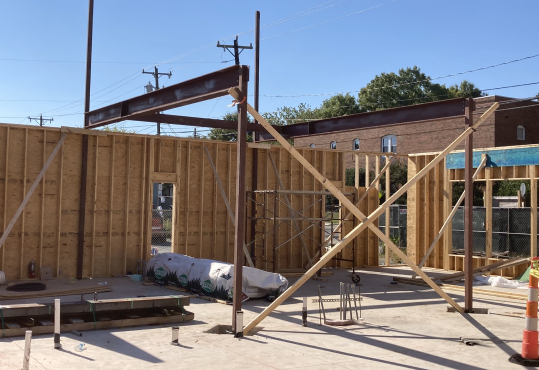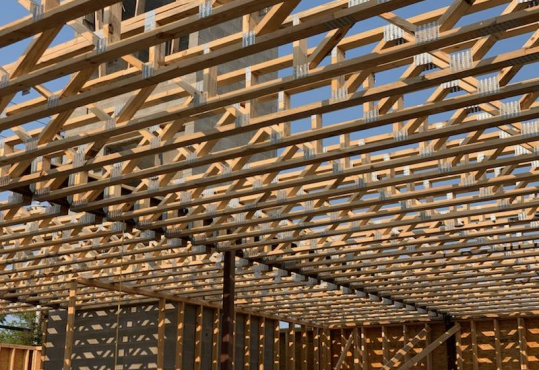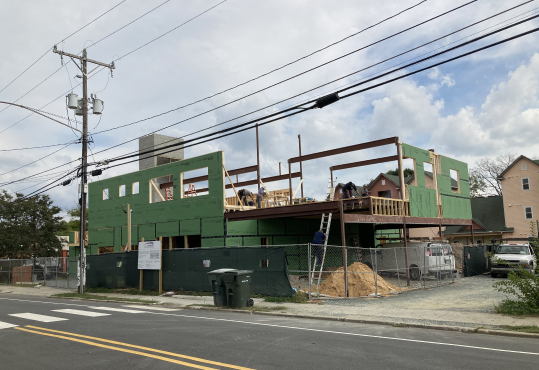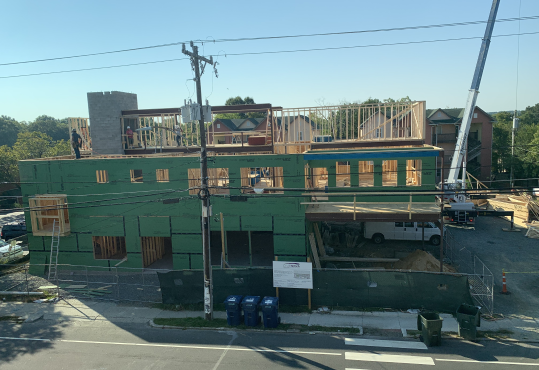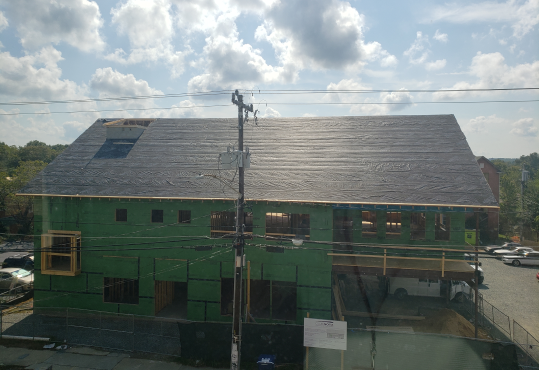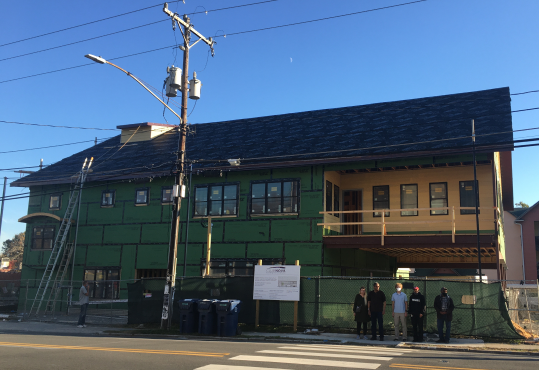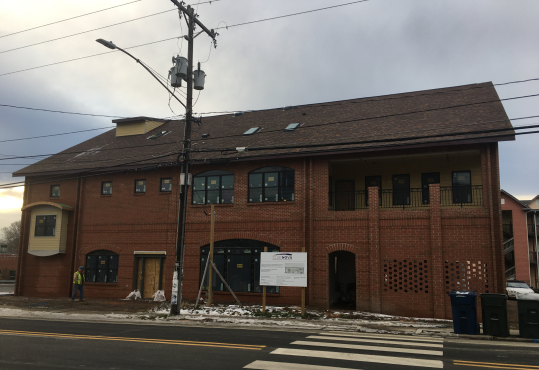 Our buildings, at 103 West Main, in Carrboro, were in terrible condition, and included two buildings with:
Crumbling foundations
Leaking roofs
Dangerous staircases
Inadequate heating and air-conditioning
Limited accessible space
Overcrowded areas for study and job preparation
A kitchen that can't fit our culinary work
Large, ongoing maintenance issues
Many, many more problems
OUR PROGRAMS SIMPLY COULD NOT FULLY FUNCTION
We are a community, but we have had no place to meet as a whole community.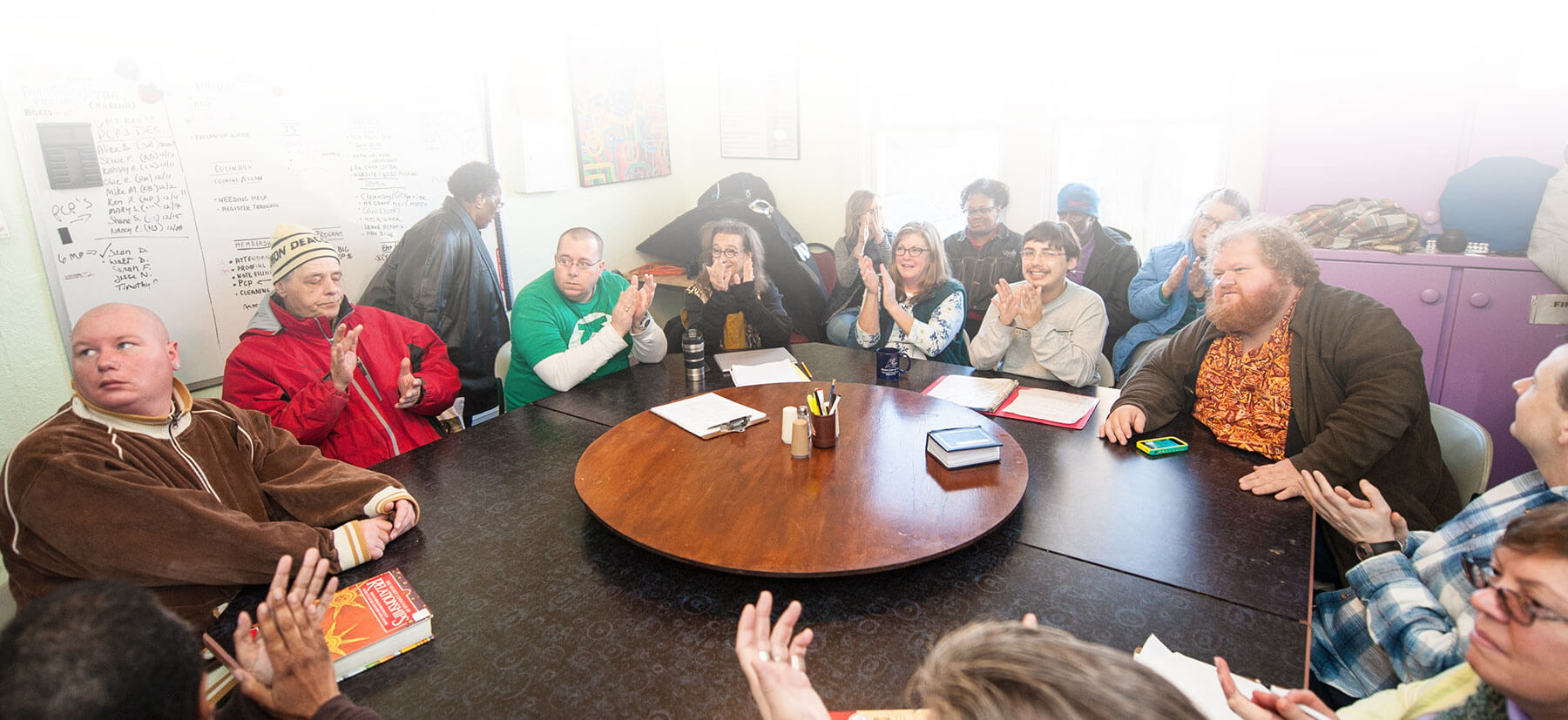 Yet, the demand for our services is growing
As a UNC Hospital Emergency Department representative states: "Club Nova is a great program which helps many of our patients lead positive productive lives. As you mentioned, our volume of behavioral health patients has skyrocketed over the last two years with no sign of a plateau."
For people discharged from the hospital, there is no place else to go where they are guaranteed:
A right to a place to come
A right to meaningful relationships
A right to meaningful work
A right to a place to return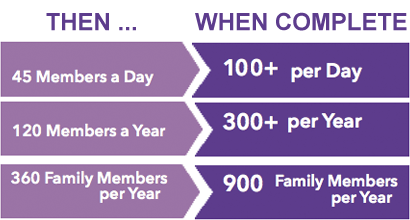 Help us meet the needs of our amazing members today, and the new members in the future.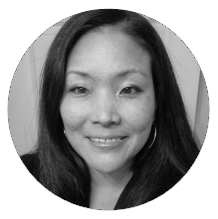 "Club Nova has been a life saver for me since joining in 2018. I was homeless and unemployed when I came to Club Nova. Being with Club Nova, I have found a safe and affordable home, work part-time, and been awarded the Sidney Baer scholarship to go back to college to pursue being a paralegal. Our new Career Center space, and updated IT equipment will enable myself and others the opportunity to pursue educational and vocational goals. We have needed this for so long and I cannot wait!"
– Jillian, Club Nova Member
Many have already generously given.
Please join them.
Make a pledge:
There are many ways to support us as we build our new Clubhouse: monetary gifts; hosting a fundraiser; hosting a small group event; in-kind donations and/or services.
If you would like additional information, please contact Chris Shore at cshore@clubnova.org  or call 919-968-6682.
Meet the Campaign Cabinet
Co-Chair: Eleanor Kinnaird
Co-Chair: Rosemary Waldorf
Gretchen Davis
Karen Kincaid Dunn
Sue Estroff
Esphur Foster
Gary Gaddy
Jay Miller