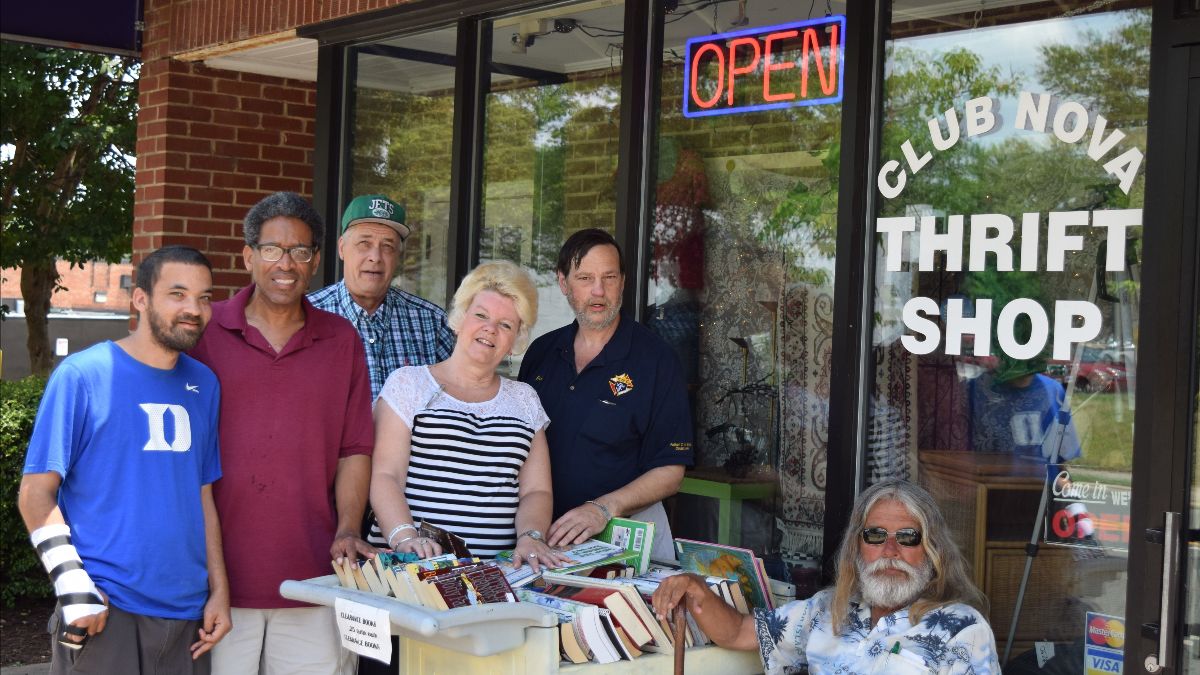 For 18 years, the Club Nova Thrift Shop offered members access to all aspects of running a fully functioning, open-to-the-public, income generating business. Members gained experience in customer service, logistics, marketing and other areas. The Shop empowered members to participate in a successful business setting where they learned building blocks for their future successes. The Thrift Shop also helped increase public awareness of mental illness.  
"I have been working at the Thrift Store for 10 years. It has helped me take part in the Work Ordered Day and helped me get a job outside of Club Nova, which I appreciated."  Antonio, Club Nova Member
"I started at Club Nova around the same time of the Thrift Shop's arrival. All the great people I've worked with and the friendships and bonds that I've made over the years will always have a special place in my heart. And I'll deeply miss the Thrift Shop."  Adrian, Club Nova Member
"Sad about it, the Thrift Store was a good place for Club Nova and the community. They saw a positive part of Club Nova there."  Karen, Club Nova Member
Members are looking forward to new possibilities in a new format, in a new building once construction is finished.  We will miss the Thrift Shop, but stay tuned for even more ventures.
"I'm looking forward to the upcoming opportunities and hope that Club Nova members will get to share their creativity and talent in the new space."  Rob, Club Nova Member